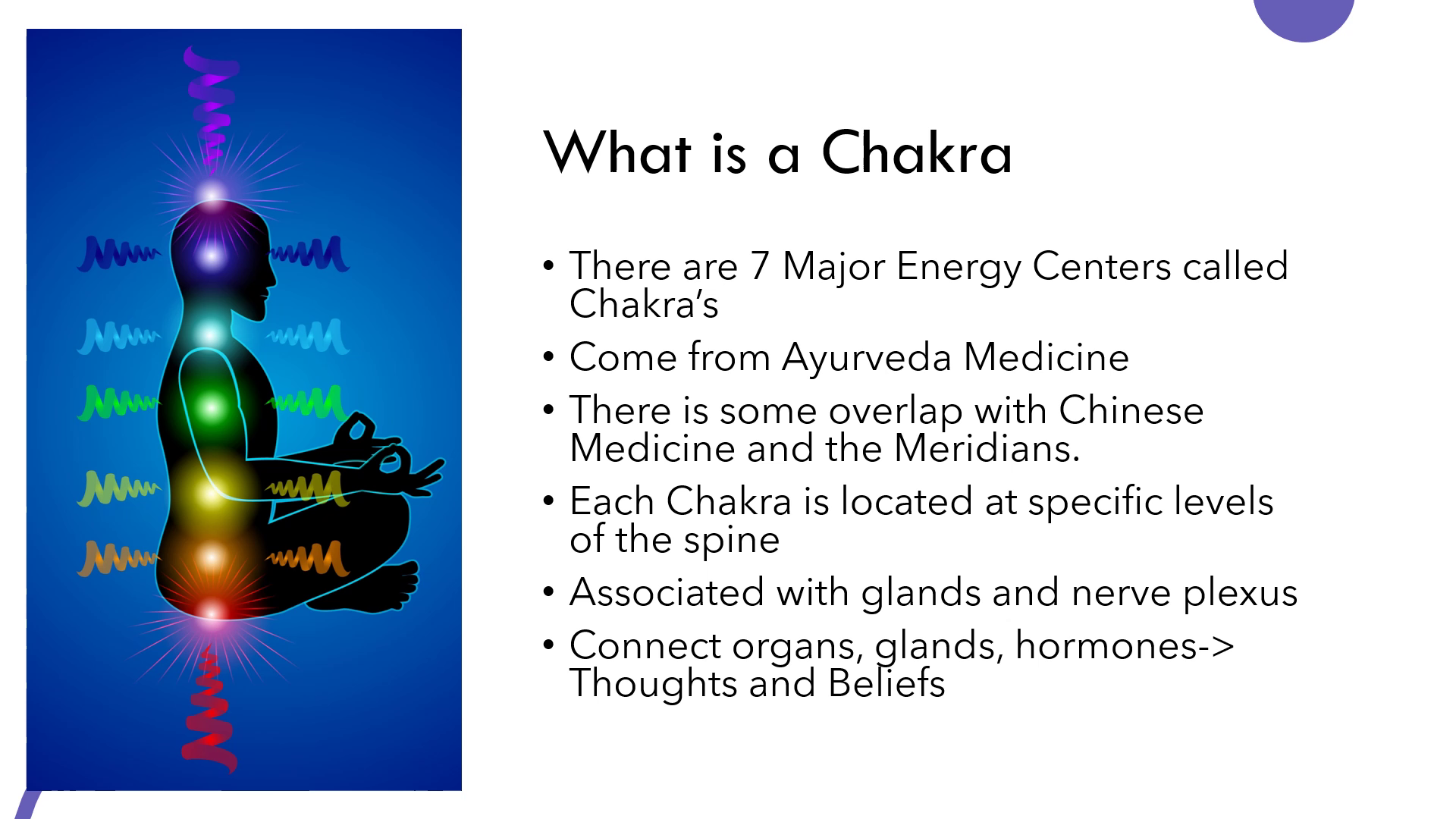 Chakras
In more scientific terms than esoteric language, are energy centers like electrical power stations connected to your nervous and endocrine systems aligned along your spine, and front of your body that when stimulated help your brain to respond and manage physical or emotional stress, and improved organ-gland-nervous system functions. Seven areas. There are a variety of ways to help bring about homeostasis (equilibrium). Acupuncture, essential oils massage, tuning forks, meditation, Qi-gong breathing exercises, Tai-Chi and more.
My Chakra Series Membership is a fun way to tap into your energy centers in a stress free way. We use essential oils and acupressure with sound vibration from tuning forks, or you can use your finger.
One of my students told me yesterday, "I have literally felt my body changing and improving. I'm doing so much better. It has to be the chakra series, the oils, the recipes-all of it makes a difference." ~Marilynn A.
See you next class is January 27th. You can start and stop anytime.
Dr. Michele